JLL Offices Capita Spring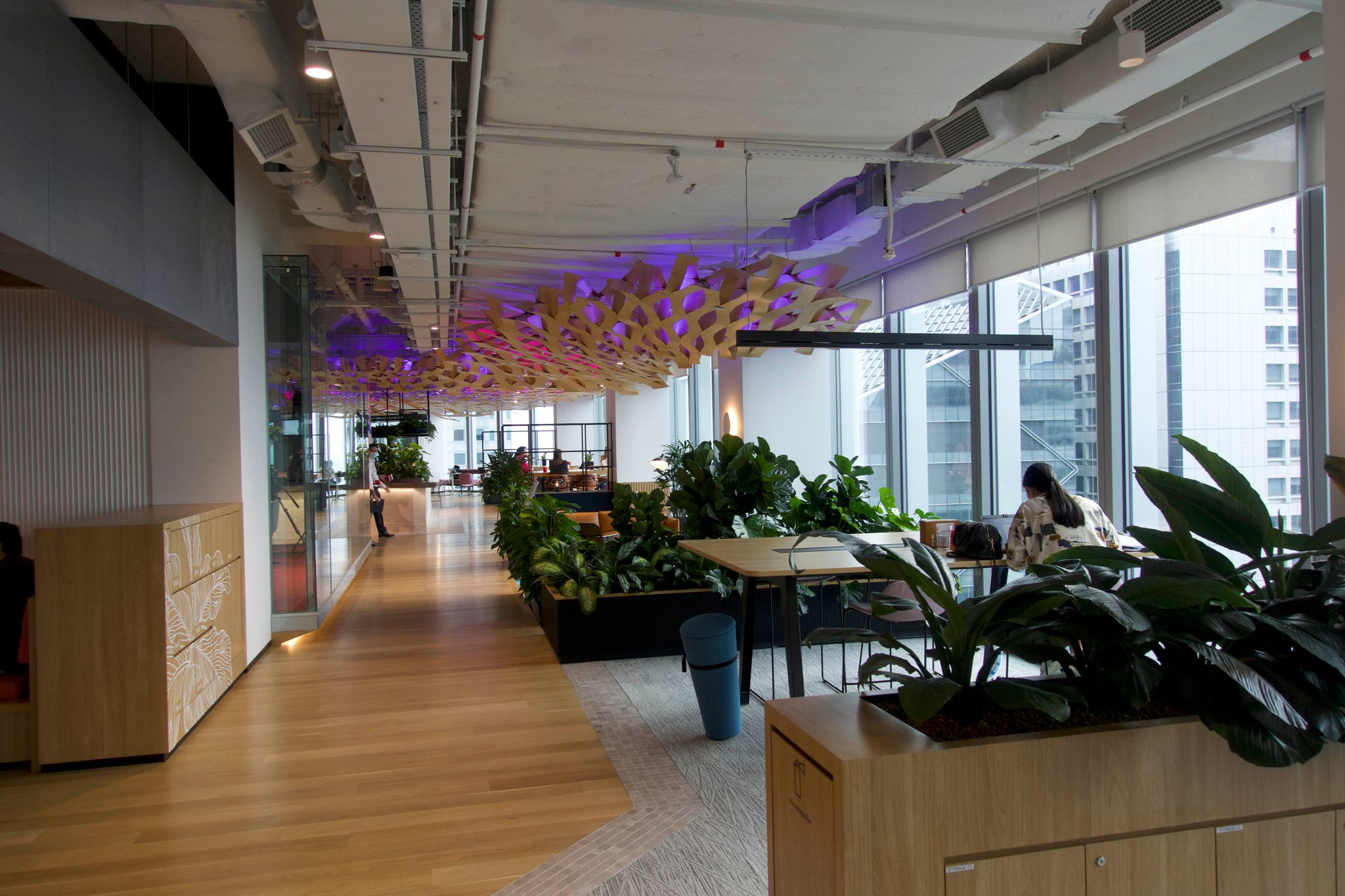 The Challenge
To build the next generation of offices, JLL wanted to optimize every aspect of their new 23,592 sq ft space to create a groundbreaking human centric workplace.
One of those areas was sound. The sound of workplaces is intrinsically linked to employees' quality of life and yet it is typically the top complaint in offices. The sound of most workplaces is distracting and stressful, and impacts employee wellbeing.
In addition lighting is an essential component to wellbeing within the workplace, not only do they require a light capable of delivering a comfortable performance but also to work with their Crestron ecosystem and create a human centric design to follow the light of the day especially as they have large windows overlooking the city.
The Solution
KSCAPE along with Moodsonic were chosen by JLL's design team to improve the quality of employees' experiences using sound.
Moodsonic are pioneers in delivering soundscapes that bring the therapeutic benefits of natural sound indoors. Moodsonic's content is designed for a range of purposes, from focussed soundscapes that improve attention and restoration, through to content for collaboration, comfort or creativity. JLL's Capita Springs office was awarded with WELL Platinum certification.
"The RAILs play soundscapes that are generated algorithmically by a Moodsonic device connected to a matrix through 1 x K-array KA18 amplifier with 12 RAIL connected to each of the 8 x 150w channels for audio."
Thomas Riby
KSCAPE Brand Manager
Dynamic Soundscapes
Moodsonic creates a range of sensory experiences across JLL's office to cater to different personalities and activities, delivered with RAIL's unique technology. The soundscapes are rooted in science and generated in real-time using algorithms. Because of this, they can respond to real-time changing environmental conditions in JLL's workplace.
Research shows that the positive impacts of biophilic design are enhanced when the senses are aligned. So, by delivering complementary nature-based soundscapes into their workplace, JLL can also enhance the impact of its existing visual design and biophilia.
Meeting Rooms
JLL installed RAIL in six of their meeting rooms. Small meeting rooms were included 2x RAIL units connected seamlessly together while the larger rooms used 4x symmetric linear. Every room had RAIL suspended from the ceiling underneath a Shure beam steering microphone. The audio was powered by 1 Kommander-KA02 amplifier and 1 Rumble-KU44 subwoofer for optimised speech performance without noticing there are speakers in the room.
"What we have built in CapitaSpring is the next generation office space"
Chris Archibold
Country Manager, JLL Singapore
With RAIL we were able to solve a number of challenges in one product. It worked very well with the beam steering microphone  and the system can be configured to account for a standing or seated audience. This was perfect for us because we did not want to make meetings any more complicated for users and reduce the clutter of technology that you see in many spaces. It also saved on wiring, installing and drafting