Cleveland Museum Of Natural History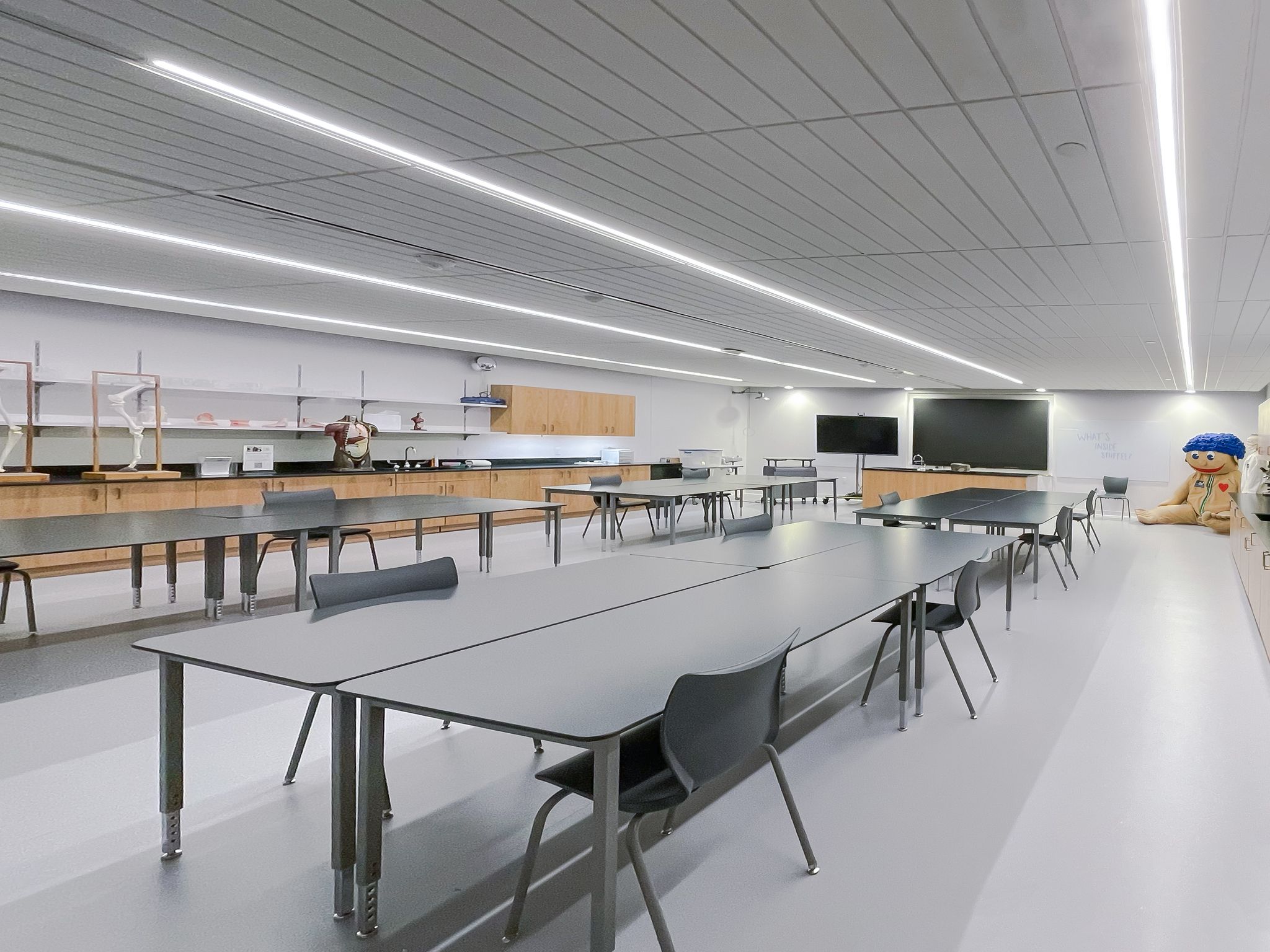 Cleveland, Ohio, USA - The Cleveland Museum of Natural History, founded in 1920, has long been dedicated to the advancement of science, education, research, conservation, and community engagement. Recently, the museum embarked on a significant renovation project, seeking to create an actively sustainable building. To achieve its goals, the museum collaborated with DLR, an architectural firm known for its human-centric approach to design.
Key to the client brief was delivering a lighting and audio solution that would be flexible and appropriate for the multi-purpose function of the spaces. Several key areas were identified for the installation, including the public cafe, classrooms, library, and meeting rooms. To address this requirement, DLR reached out to K-array USA, a leading provider of cutting-edge audio solutions. K-array recommended KSCAPE's RAIL system for its ability to seamlessly integrate with the museum's design while simultaneously delivering professional-quality audio and lighting capabilities.
The Rare Books Meeting Room presented unique challenges, particularly concerning video conferencing and voice intelligibility. To address these needs, 12 RAIL systems were positioned horizontally in six rows across the ceiling, optimising voice clarity for participants along the length of the meeting table. A small K-array subwoofer and a KA02 amplifier were discreetly placed under the table, ensuring clear and synchronised audio. In this windowless room, RAIL also provided clear and bright lighting, enhancing the overall ambience.
The classrooms, the largest areas to cover, were designed with flexibility in mind. DLR sought to create three learning spaces that could adapt to various teaching styles and demands. The RAIL systems here were flush mounted into the Armstrong suspended ceilings, providing a uniform design and consistent audio coverage. Paired with RAIL's high-clarity lighting, the result was an immersive learning environment for students.
Throughout the project, DLR's commitment to sustainability was evident. The integration of KSCAPE RAIL not only fulfilled the museum's audio and lighting needs but also contributed to its sustainability goals. By choosing RAIL the museum reduced wiring and installation labour by half, improving energy efficiency compared to traditional loudspeaker and lighting designs.
In terms of Cleveland Museum's sustainability goals, RAIL's integrated Tunable LED lighting system is a highly energy-efficient choice, providing a lumen efficiency score of 98. This high-efficiency results in reduced energy usage and lower costs for the museum. On the importance of this, DLR CEO Steven McKay remarks, "If we don't design sustainable solutions, we'll never combat climate change. Somebody has to design them and that is a wonderful burden"
The collaboration between DLR and K-array USA resulted in a successful implementation of the RAIL system at the Cleveland Museum of Natural History. By seamlessly blending audio and lighting functionalities, RAIL has proven to provide a smart solution that offers essential audio and lighting whilst improving connectivity and sustainability.
If we don't design the solutions we'll never combat climate. Somebody has to design them… and that is a wonderful burden