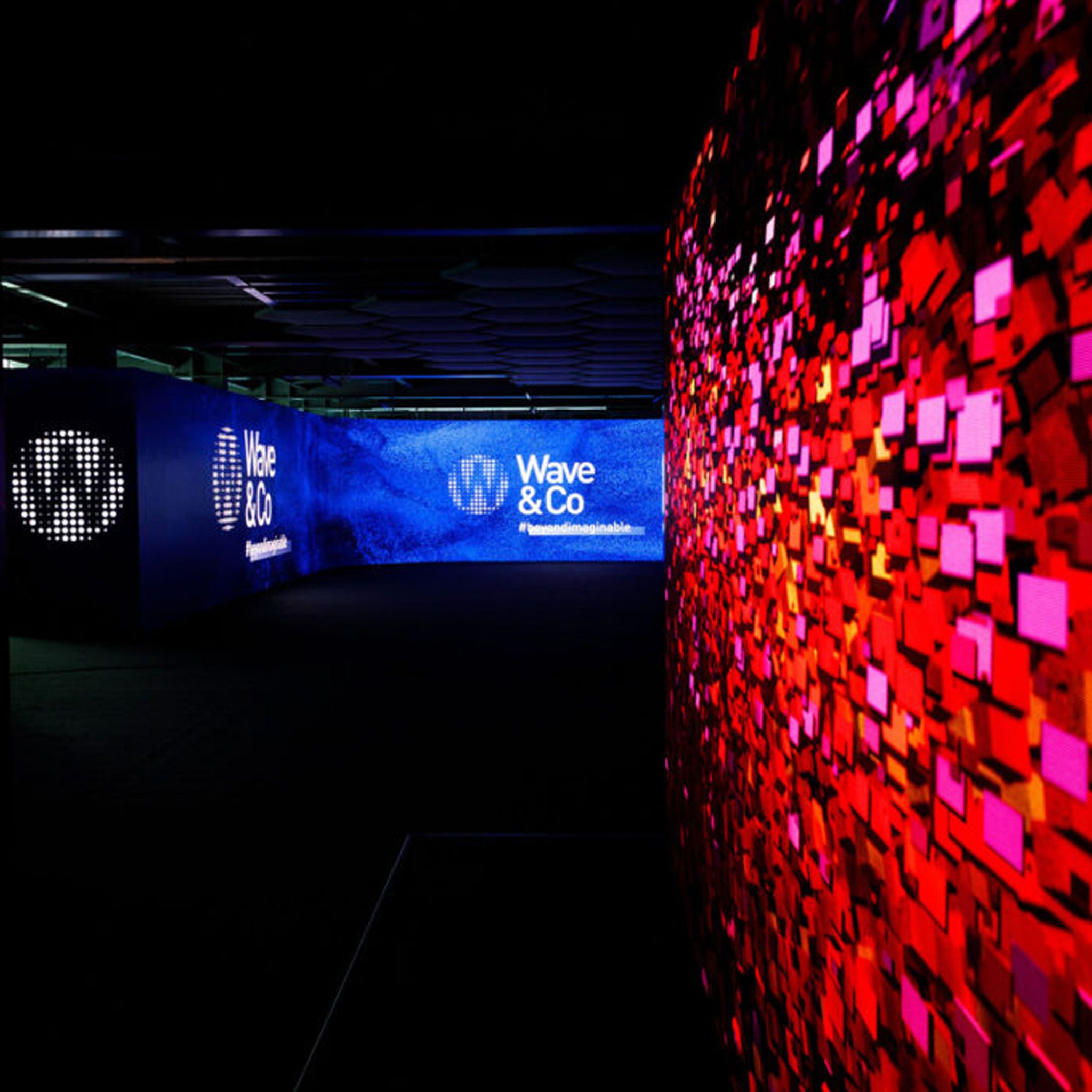 Divided into four different areas SPAZIO is a high tech showroom by Wave&Co, a leading company in selling, installing and fixing LED walls in Italy. It is a very particular place that opens its doors to not just those in the know with regards to technical details. In the "Open Space", you can find our system colour speaker, the Pinnacle-KR202 that represents elegance and performance at the same time. Quick to install and light to handle, the Pinnacle series provides an abundance of time and cost saving while providing the most natural of high quality sound.
For "Retail", where we have Azimut, the invisible audio solution. Audio is integrated perfectly with interior design to provide a quality shopping experience for the consumer. "Home Entertainment", a complete system for a residential setup. To offer an engaging sound experience we have Vyper-KV25, ultra-flat aluminum line array element. Paired with Rumble subwoofer the loudspeaker assures excellent coverage of the entire musical frequency range.
In the "VIP Lounge", there is RAIL, a homogeneous linear LED light with full-range con drivers. A new division of K-array that merges light and sound at the same time. SPAZIO is available for different events, digital conferences and temporary showrooms. Because of its positioning in the overview of event location in Milan, the choice of the K-array as a partner was obvious. During Milano Design City 2020, a special event to promote Milan itself as the city of design, SPAZIO showroom is also free to enter.
Learn more about SPAZIO