KSCAPE Welcomes New Customer Support Manager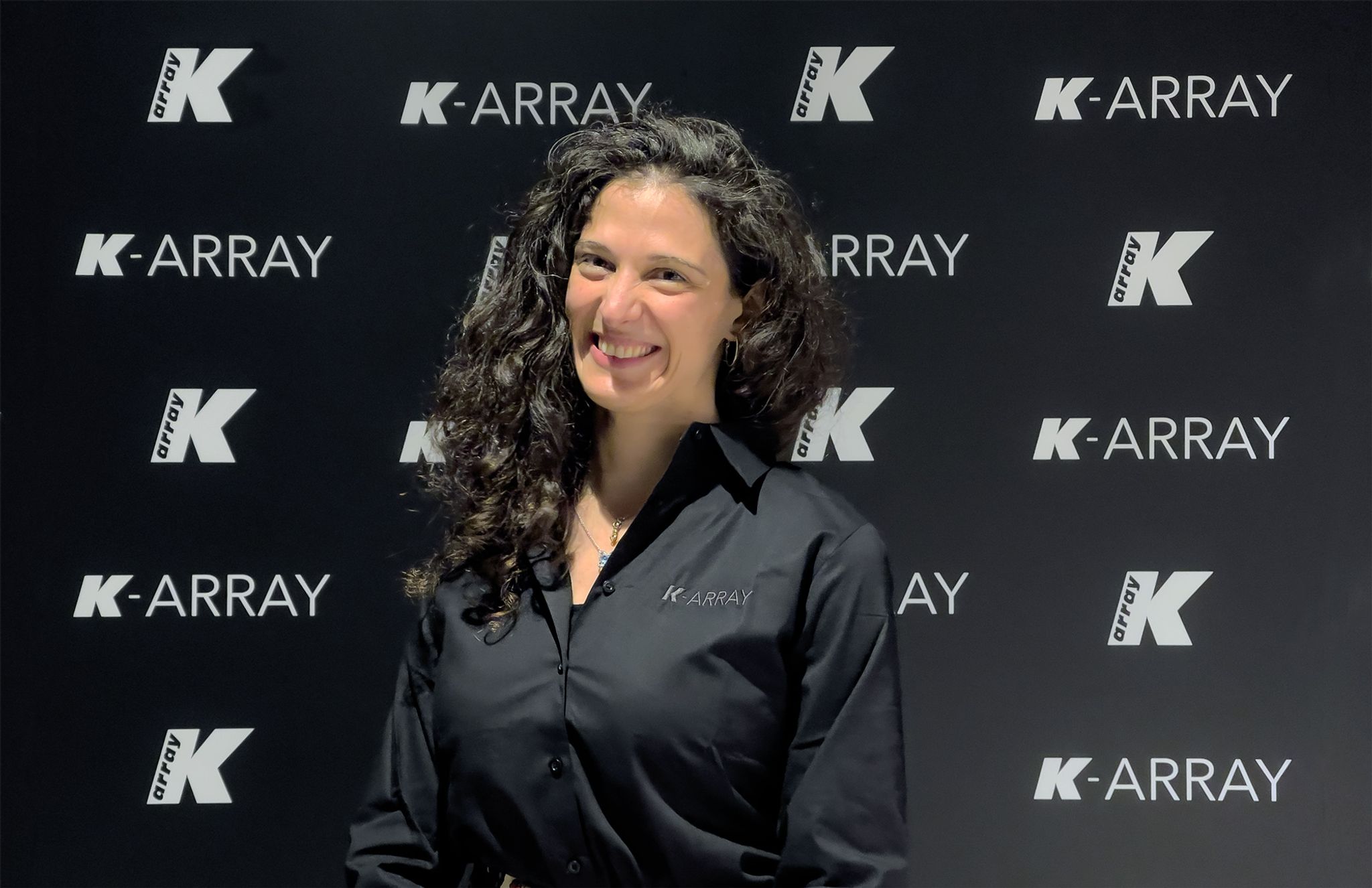 K-array and KSCAPE are excited to welcome Fiorella Riccardi as KSCAPE Customer Support Manager. Fiorella will be responsible for supporting and projecting the new brand developing an all-in-one solution of innovative audio technology with high-end lighting.
"Architecture is the skillful, rigorous and magnificent play of volumes under the light"
This is a sort of mantra for Fiorella, she graduated in Architectural Sciences at the Milan Politecnico and then in Urban Design in Rome, where she discovered her passion for the world of Lighting Design. She held a lighting consultant position for six years in a manufacturer of lighting fixtures, where she learned that light is architecture, being able to become one of the narrators of this wonderful combination of architecture and light, translating it into the skillful art of design.
"Extending the possibilities of audio into the lighting world is daunting yet incredibly exciting. We are delighted to welcome Fiorella who brings valuable experience and knowledge from the lighting world to the KSCAPE brand along with a shared ambition and determination to develop fascinating new audio and light solutions. We wish her the greatest success here" said Thomas Riby, KSCAPE Global Manager of Sales and Marketing
In this new adventure undertaken in KSCAPE, I have the opportunity to expand my knowledge even more and to combine the passion I have for lighting architecture and my passion for music. Thinking about how light and sound can connote and color with passion the spaces that we live every day, makes me curious and happy to be part of this wonderful team.